Frederick Roberts, 1st Earl Roberts
1832-1914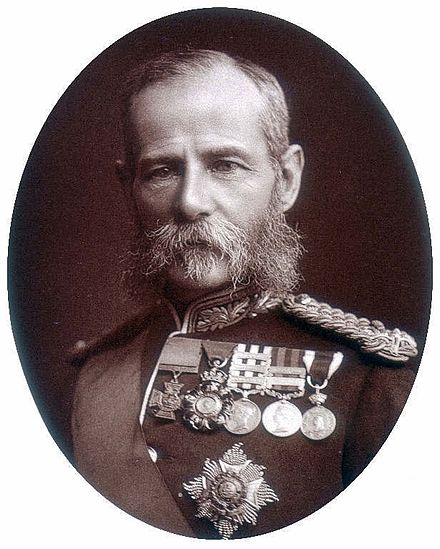 Earl Roberts of Kandahar (Wikipedia)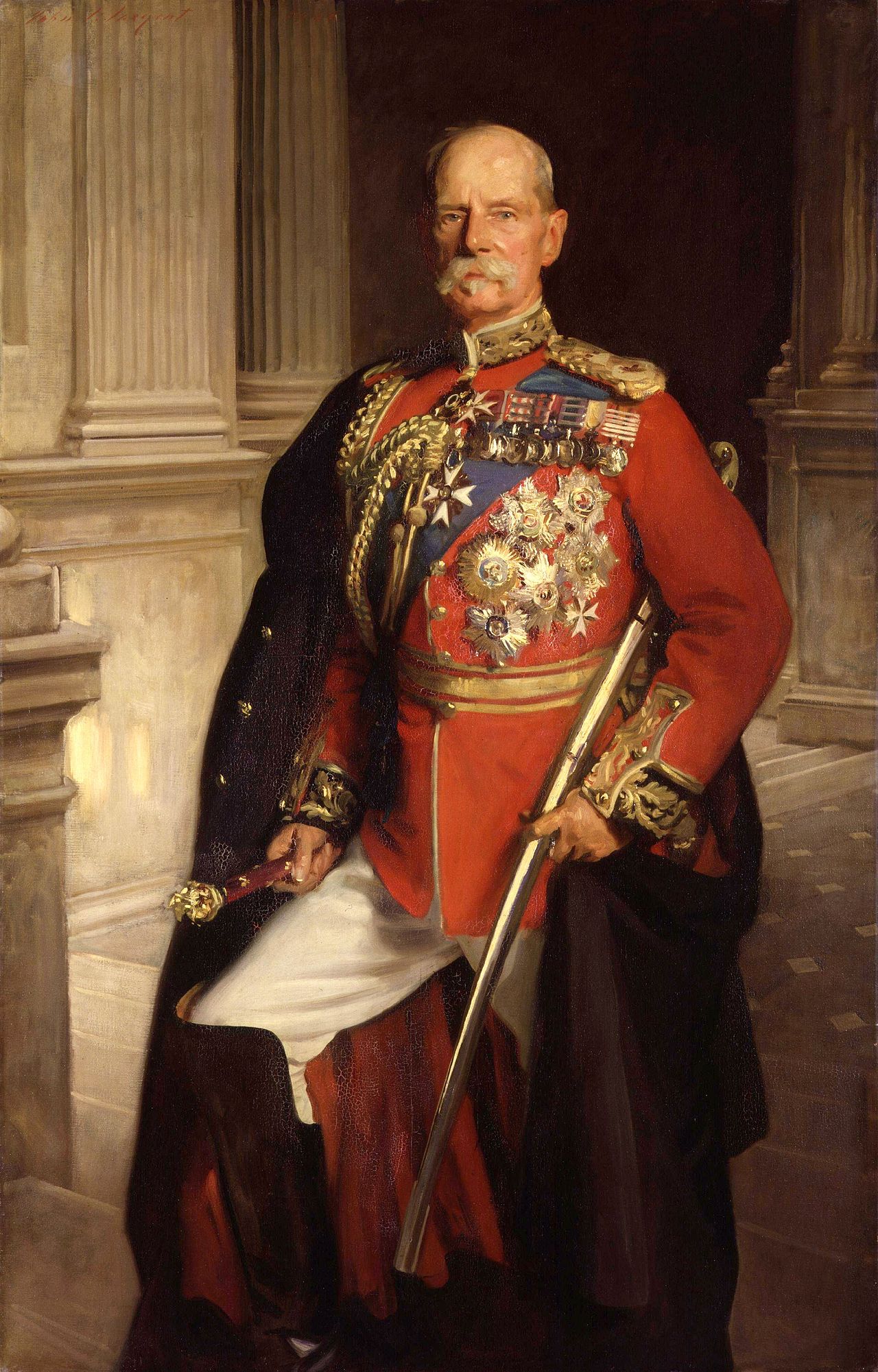 1st Earl Roberts by John Singer Sargent (wikipedia)
Field Marshal Roberts was born in Cawnpore, India and trained for the military from a young age. He fought in the Indian Rebellion of 1857 (Sepoy Mutiny) and served in Afghanistan and Abyssinia, rising in rank to General in 1891.
He was in overall command of the British forces in the Second Boer War (1899-02), during which time his son was killed in action. Roberts was instrumental in the relief of the siege of Kimberley and the capture of Bloemfontein and Pretoria. The war was considered to be over and Roberts returned to England in November 1900, Lord Kitchener taking over in command. A guerrilla war continued between the British and the Boers until cruelly put down by Kitchener's forces by June 1902.
Lord Roberts visited Osborne on 2nd January 1901.
Queen's Journal: "Heard that Lord Roberts' ship has arrived safely, and was anchored in the Roads [off Cowes]. I managed to get out for half an hour with Lenchen [Princess Helena]…and went to look at the arch which has been put up in honour of Lord Roberts at the Prince of Wales gate. Arthur and Beatrice met him at Trinity Pier."
He had his arm in a sling after a fall from his horse and was received at the house where Victoria gave him the Order of the Garter.
QV Journal "At five drove with Beatrice and Irene [Princess Henry of Prussia] through the slopes to the field on the left of Lime Avenue, where all the Colonial troops were drawn in a line under the command of Lord Roberts. All were on foot. I was received with a royal salute, and then drove slowly down the line. Lord Roberts and Lord Methuen walking near the carriage and naming each contingent as we came up to them and we stopped at each."
14th January 1901, The Queen, near to death, summoned Roberts to visit again and asks him about South Africa. "Have you finished the war against the Boers?" "Is Kruger [the Boer leader] still alive?" Victoria died just over a week later.
Funded by the
East Cowes Community Partnership