Chulalongkorn

 

(Rama V) King

 

of Siam (Thailand)
1853-1910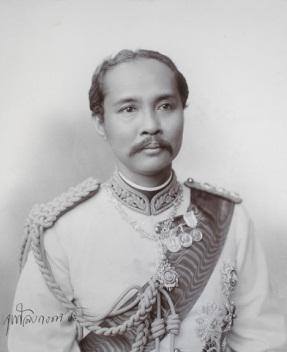 King Chulalonkorn (Rama V) (Wikipedia)
Chulalongkorn's childhood was the inspiration for the film The King and I. Yul Brynner played his father King Mongkut (Rama IV) and Deborah Kerr the British governess Anna Leonowens who taught the royal children.
Chulalokhorn encouraged western culture in his kingdom and dressed in the European style. He is credited with saving the country from colonisation by the western powers who viewed Siam as a 'good' country and not one that needed to be 'civilised'.
In 1897 and 1907 the King took two tours of Europe and Russia. He travelled in his own steam yacht, Maha Chakri. It was built by Ramage & Ferguson at Leith in 1892, she was in fact a 2,500 ton cruiser, with six 4.7-inch guns other smaller guns. Her bow had a ram.
On arrival at Portsmouth he was formally greeted the Duke of York [later King George V] then sailed on to Cowes. On August 4th 1897 Queen Victoria received Chulalongkorn at Osborne House, and entertained him with a large luncheon. Her journal states "…lunched in the Durbar Room, & the Band of the Scottish Rifles played outside. It was a big luncheon, including all the sweets. I sat between the King and Bertie [the Prince of Wales]."
The following day Victoria wrote of the King, "He is very intelligent and speaks quite fairly, mais cherche ses mots [but searches for his words] and speaks very low. But I could hardly help laughing when he said to me "Your Majesty has a very nice little house here."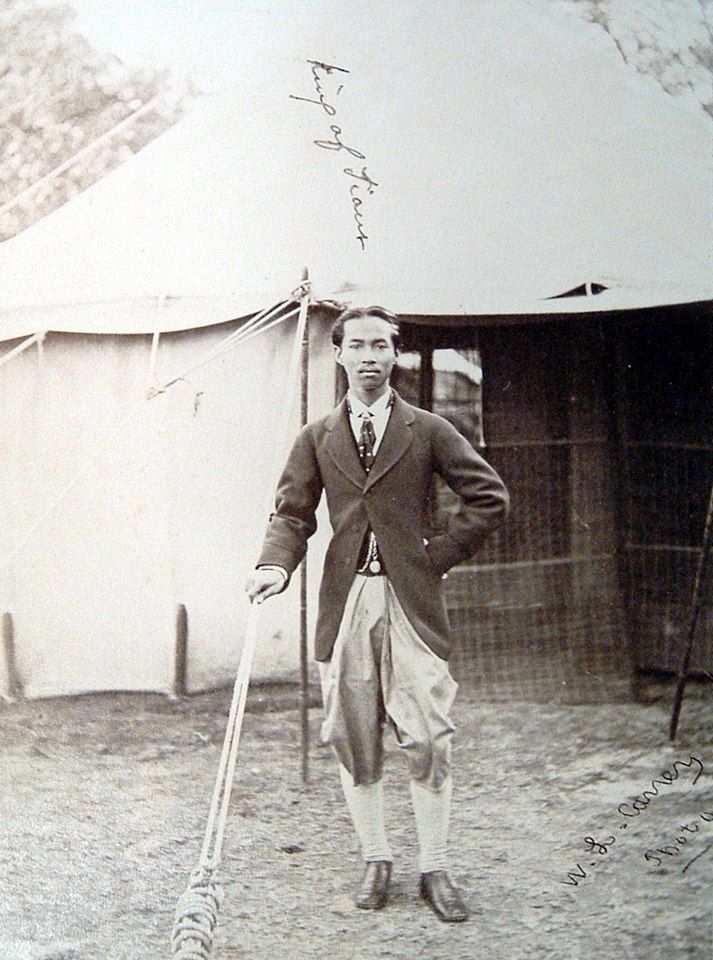 Young Chulalongkorn in 1872 (Wikipedia)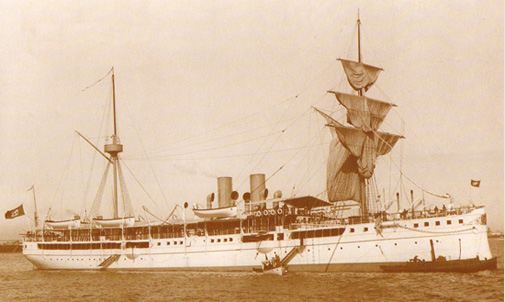 Royal Yacht Maha Chakri visits Cowes in 1897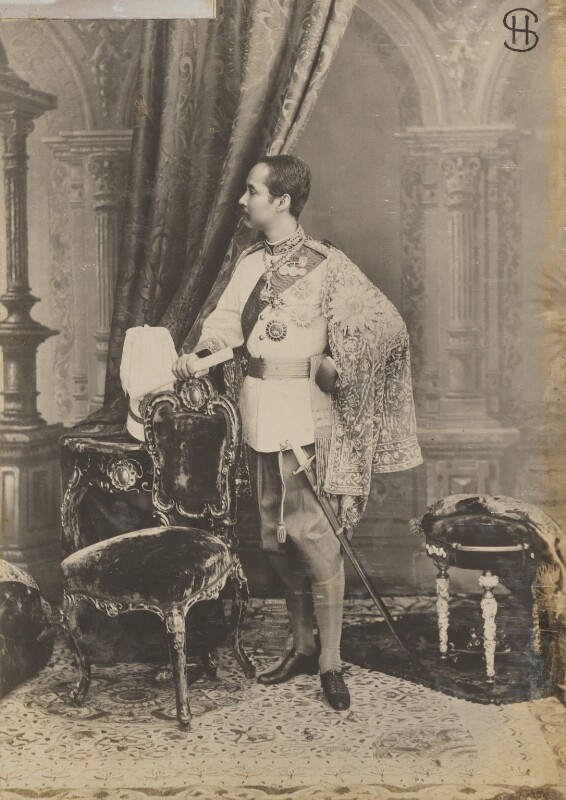 Chulalongkorn – King of Siam
Funded by the
East Cowes Community Partnership