Victoria of Saxe-Coburg-Saalfeld 
(Victoria, Duchess of Kent)
1786-1861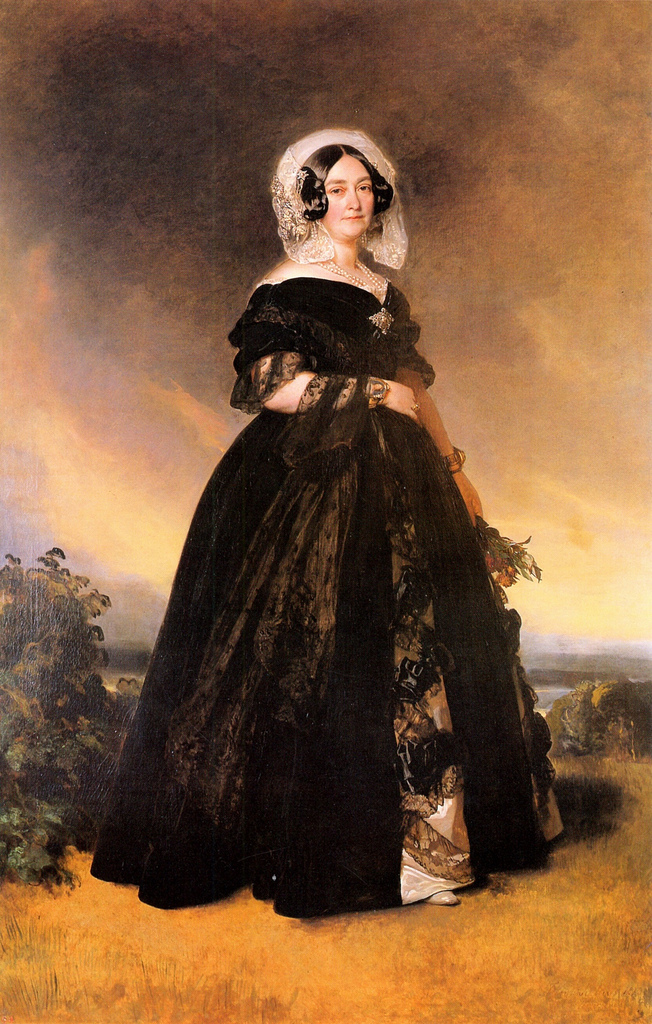 Portrait by Franz Xaver Winterhalter (Wikipedia)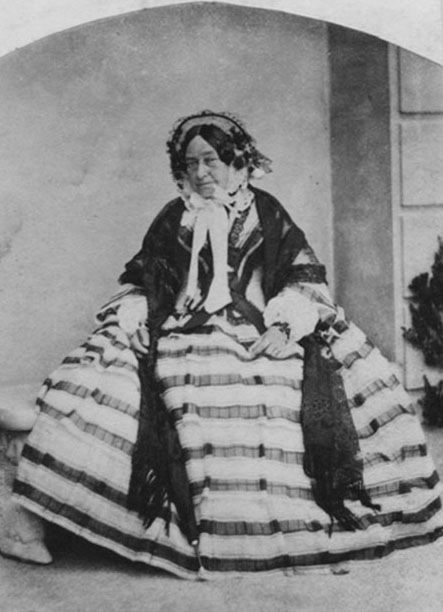 Victoria, Duchess of Kent at Osborne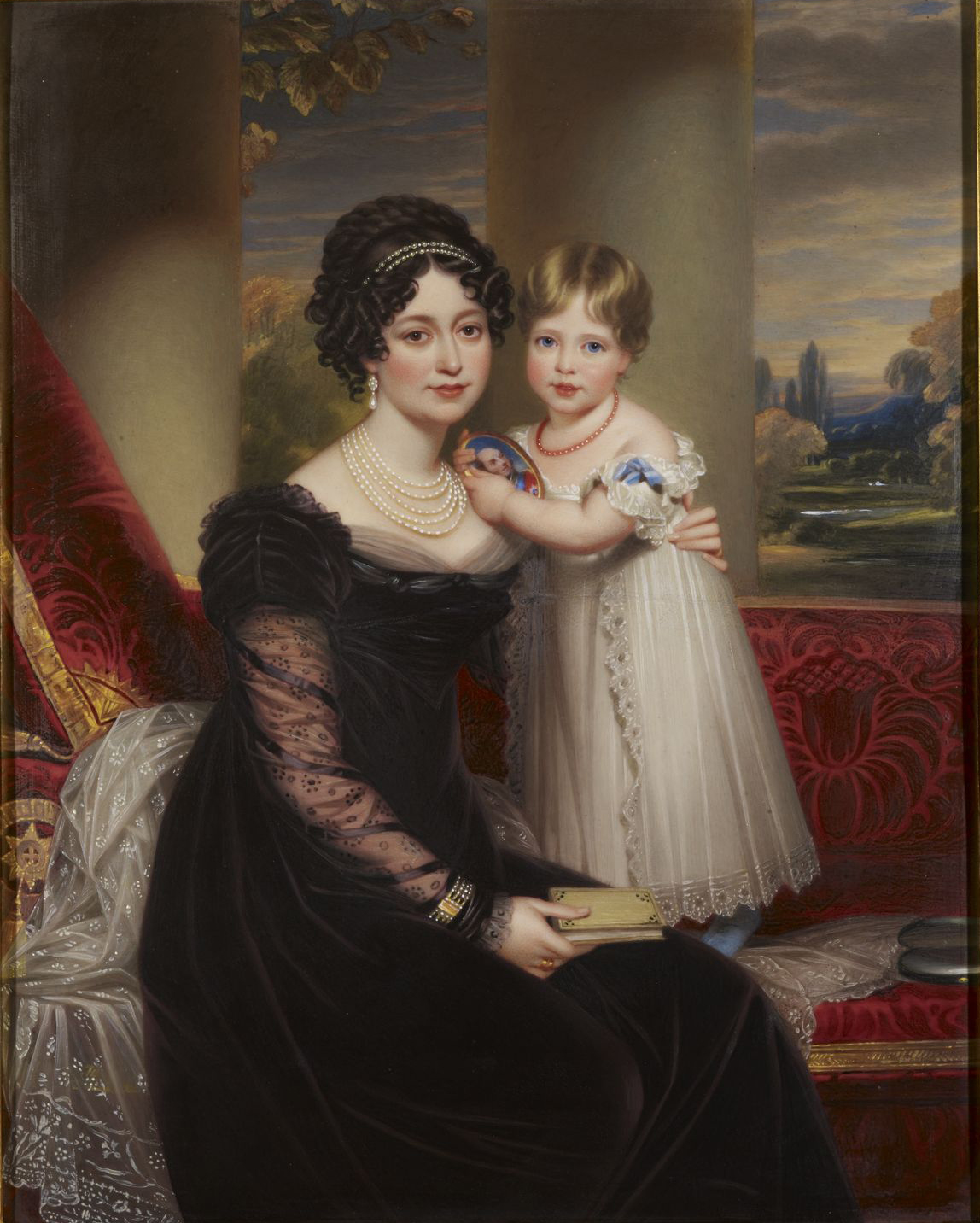 The Duchess of Kent with her daughter, the future Queen Victoria by Henry Bone (Wikipedia)
Marie Luise Victoire was born in Coburg in 1786 and was Queen Victoria's mother.
In 1817, Princess Charlotte, daughter of George IV, died whilst giving birth to a boy. Had she and her child survived there would be an heir to the British throne. To avoid a succession crisis Parliament encouraged three of Charlotte's uncles, all sons of George III, to prepare to marry.
One of them, Prince Edward, Duke of Kent, proposed to Victoria of Saxe-Coburg-Saalfeld and she accepted. They lived in Amorbach, Bavaria until the Duke and Duchess, wanting to have their child born in England, moved to London. In April 1819 Princess Alexandrina Victoria of Kent, the future Queen, was born in Kensington Palace.
Edward, Duke of Kent died in January 1820 and the young princess now lived in a suite of rooms in Kensington Palace under control of Sir John Conroy who, with her mother, the Duchess, devised the Kensington system, a strict system of rules for the upbringing of young Victoria, She was forbidden to meet people whom her mother and Conroy deemed undesirable. The rules were designed to make her solely dependent upon them in the hope that one day they could get positions of power when she became Queen. Victoria shared a bedroom with her mother every night, studied with private tutors, and had a governess, Baroness Lehzen.
When George IV died in 1830, the new king, William IV, was over 60 and had no legitimate heirs. Conroy had not counted on William IV surviving long enough for Victoria to succeed to the throne as an adult. when Victoria became Queen in 1837, she relegated the Duchess to separate accommodations, away from her own.
As Princess, Victoria spent two summer holidays with her mother at Norris Castle, East Cowes. On the 6th September, 1831 the twelve-year-old Princess Victoria laid the foundation stone of the new church of St James in East Cowes. The church was built by the royal architect John Nash. Building work was completed in 1833, Princess Victoria and her mother attended the consecration service by the Bishop of Winchester.
Queen's Journal, 11th July 1833
"I awoke at seven and got up at half-past seven. At nine we breakfasted. At a quarter to eleven we went with Alexander, Lady Conroy, Lehzen, & Sir John to be present at the consecration of the new church at East Cowes. We walked home through Mr. Nash's grounds & through his house. We came home after one."
Queen Victoria's relationship with her mother improved with the growth of the Queen's own family, following her marriage to Prince Albert in 1840. She took on the role of devoted grandmother until her death in March 1861.
Funded by the
East Cowes Community Partnership