W E Gladstone
1809 – 1898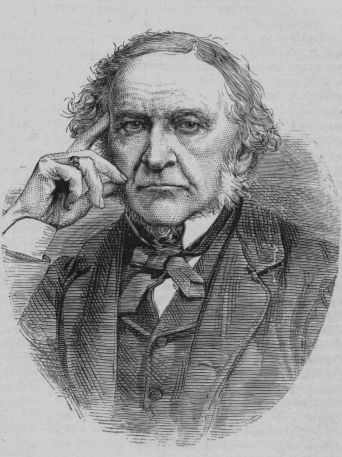 Engraving from Great Britain and Her Queen, by Anne E. Keeling. (Wikipedia)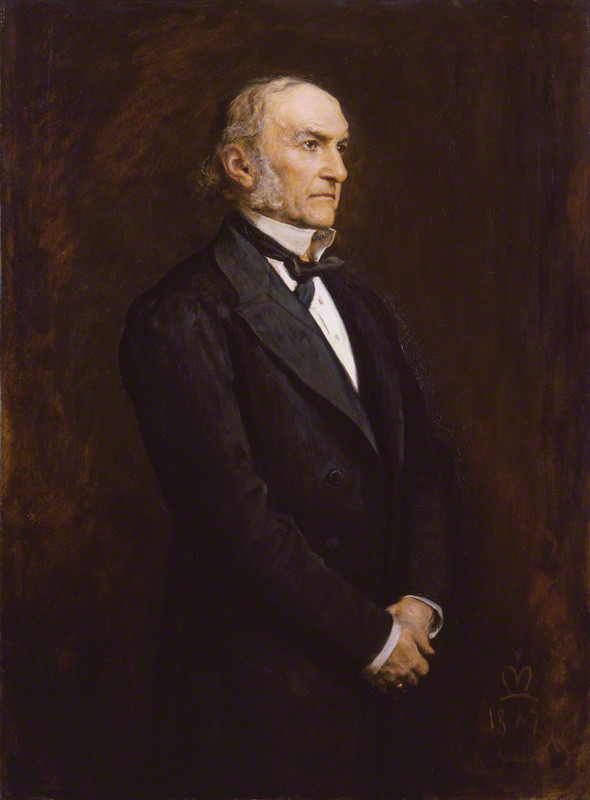 Gladstone in 1879, painted by John Everett Millais. (Wikipedia)
William Ewart Gladstone was a statesman and Prime Minister four times in Victoria's reign, 1868-74, 1880-85, 1886 and 1892-94.
He joined the House of Commons as a Tory but later joined the newly formed Liberal Party.
His priministerial terms were largely dominated by Ireland and the question of Home Rule for Ireland, a movement which campaigned for self-government within the UK. Founded by Charles Stewart Parnell it was supported by Gladstone who introduced the first Home Rule Bill in 1886. It was defeated, as was a second in 1893. Home Rule was eventually established long after his death. Separate parliaments were created north and south in 1921, when the south became the Irish Free State, now the Republic of Ireland.
Queen Victoria and Albert had similar views on Gladstone as an MP. Albert admired him and Victoria wrote that he is "very agreeable, quiet and intellectual" "a good man". When Gladstone became PM in 1868 after Albert's death she grew to dislike him. "He speaks to me as if I was a public meeting."
Gladstone disliked the fact that the Queen no longer opened parliament and continued to be absent from public duties. He wanted her to be more visible- even suggesting she should buy a residence in Ireland to strengthen the throne.
He visited Osborne House with his wife on 22nd January 1869 soon after becoming Prime
Minister and throughout his premierships he sent hundreds of political documents to the Queen for her approval, which tested her patience.
In a visit on 5th August 1882 he attended St. James' church.
Funded by the
East Cowes Community Partnership