The lodge was completed in 1846 by Thomas Cubitt. The entrance is used by anybody who is not Royal.
The cast iron gates were erected in 1898 with gas lamps.
The gates to the side, and in front of Arthur Cottage denote the original route of the public road, incorporated into the Osborne Estate in 1898.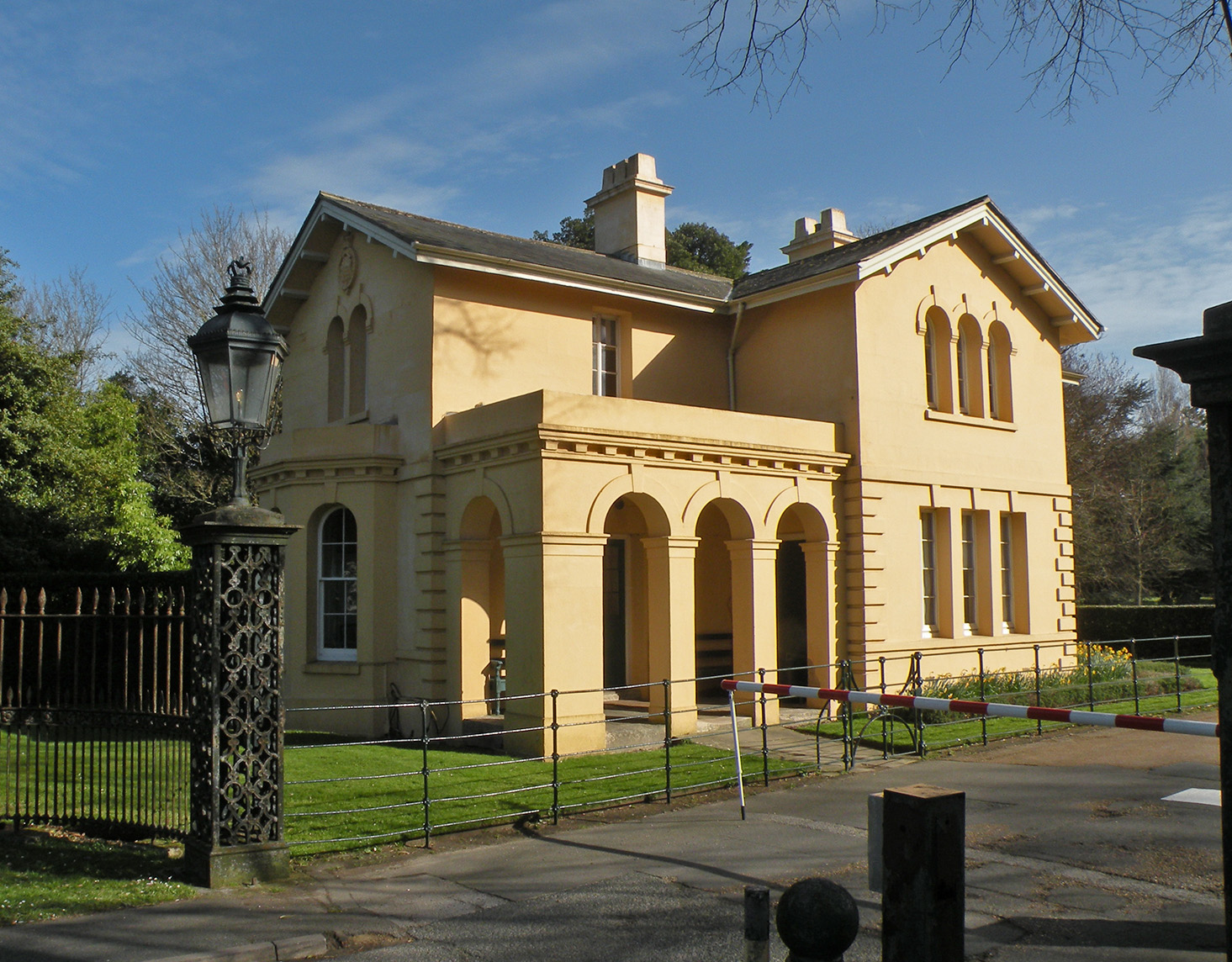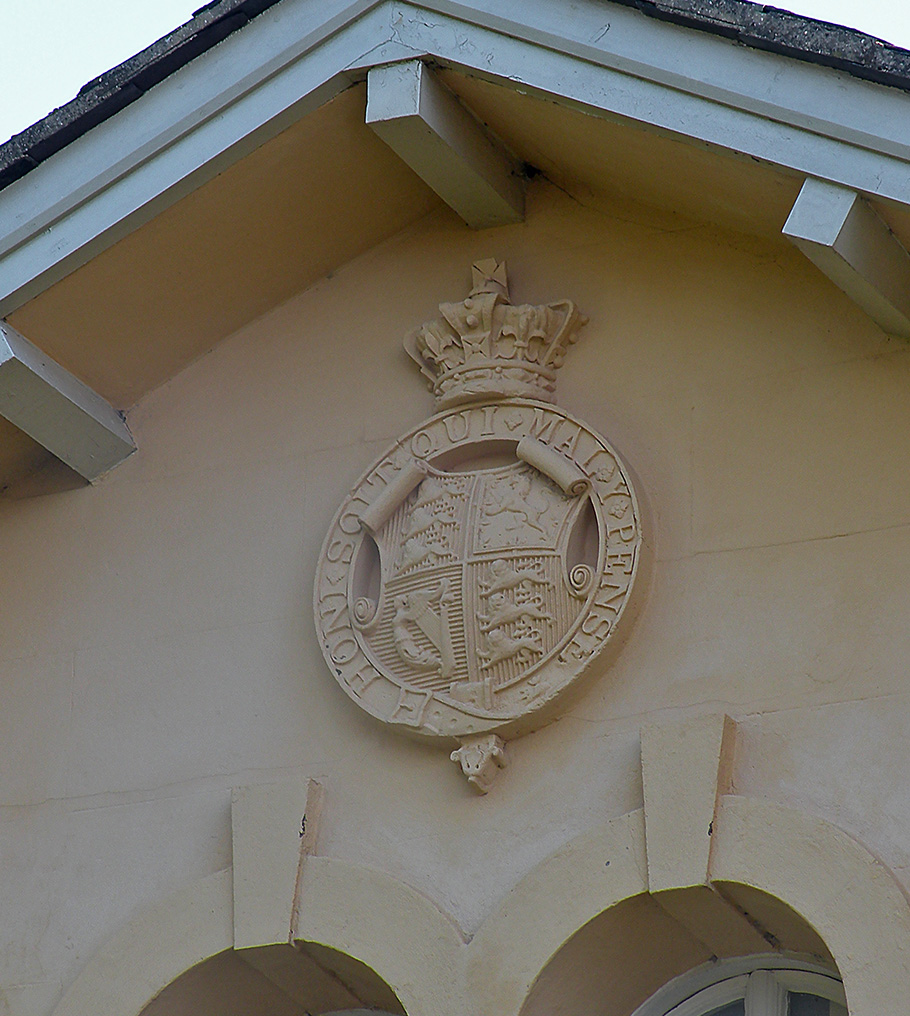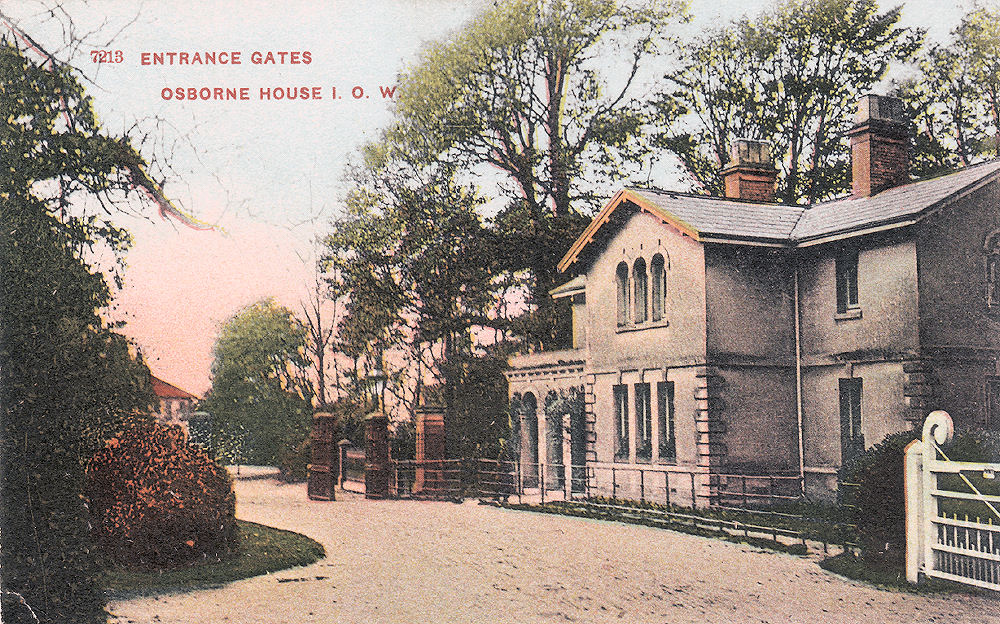 Colourised postcard (Steve Holden)
Funded by the
East Cowes Community Partnership