Tsarevich Nicholas Alexandrovich and Princess Alix
1868-1917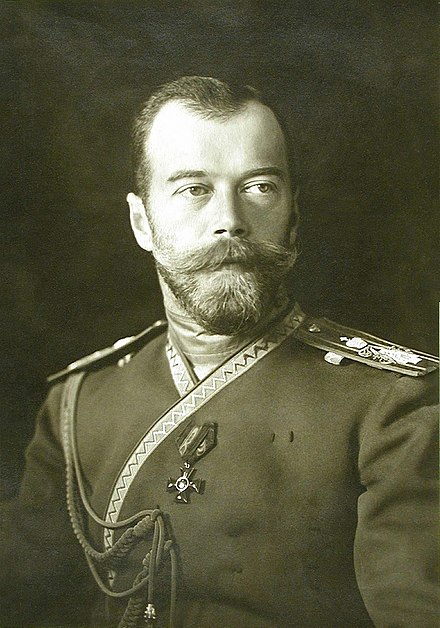 Nicholas II, Emperor of Russia. (Wikipedia)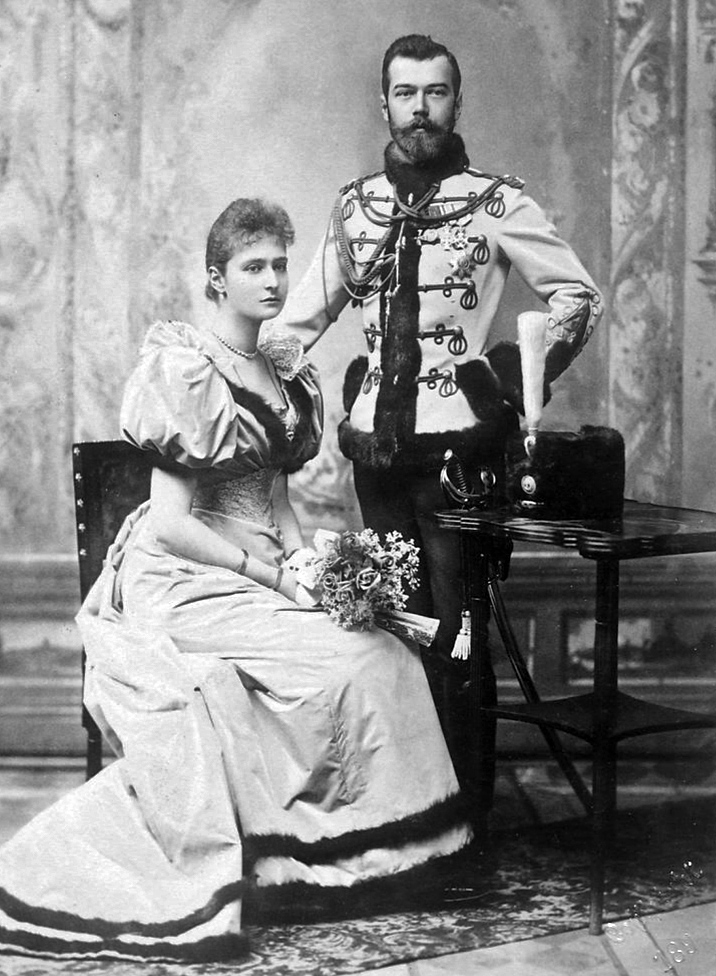 Engagement photograph of Nicholas II and Alexandra, April 1894. (Wikipedia)
Nicholas Alexandrovich was heir apparent to the throne of Imperial Russia when he and Princess Alix visited Queen Victoria at Osborne House.
In April 1894 Nicholas travelled to Coburg, Germany to attend the wedding of the Grand Duke of Hesse. Guests at the event included Queen Victoria and Kaiser Wilhelm II. During this visit Nicholas proposed to Princess Alix of Hesse, the Queen's youngest granddaughter whom he had met ten years earlier.
After the engagement Nicholas travelled back to Russia and Alix went to Windsor Castle with Queen Victoria. A short time later Nicholas returned to England and spent several weeks at Windsor Castle before accompanying the Queen and Alix to Osborne House.
Nicholas wrote of Osborne; "Granny's life here is the same, transposed from Windsor – but not for us, as the sea is near … Alix and I went to the shore, and sat on the sand looking at the waves." After Nicholas left the Queen wrote in her journal, "Nicky gave us some lovely presents … and took leave of me in the Hall, thanking me much for all my kindness, & kissing me affectionately."
They returned to Russia where Nicholas became Tsar upon the death of his father on 1st November. Princess Alix converted to the Russian Orthodox Church and they married on 26th November 1894.
The Tsar's reign was punctuated with war, revolutions and worker's uprisings. The majority of the population were living in poverty whilst government corruption and the Tsar's immense control and wealth continued unchecked.
Notable events such as Bloody Sunday in 1905, when workers were killed presenting a petition at the Winter Palace for better working conditions, led to the full revolution of 1905. The Russian involvement in the First World War (allied with France and Britain) went badly with huge casualties. The Tsar refused to enter into peace negotiations with the Central Powers, despite several defeats on the Eastern Front. In October 1917 the army mutinied and the Bolsheviks, under Lenin, seized power and forced Nicholas II's abdication, imprisonment and ultimately the family's execution at Yekaterinburg.
Further details about the visits of the Romanovs to East Cowes can be seen across the road at the Romanov Cross.
Funded by the
East Cowes Community Partnership